Social Media Management made affordable
Our Social Media package costs $400 per month
You can stack this deal to multiply your exposure
This includes set-up of your Social Media channels, and management, cancel any time
Social Media is almost an obligatory way of establishing an internet presence. We can create a channel for you, and manage it for as long as you wish.
Our $400 per month includes at least 2 new posts each week, as well as finding new audience and engaging.
We will also create free personalised videos to train you how you and your staff can manage your social media.
Each month you will get a full report of what has been done, and the analytics / post reach.
Instagram
One of our favorite social channels is Instagram. It's a very popular platform and is good at reaching a younger demographic.
Instagram is a great channel to build a new target audience that is interested in subjects related to your product or service.
You can easily embed Instagram posts into your website or share them on other social platforms. As Facebook owns Instagram, anything you share from IG onto FB will get more exposure than other 3rd party links.
Below are two examples of Instagram posts that we have created, from the promotional to the extremely creative.
We guarantee 100 new followers per month, but usually we achieve 2 or 3 times that.
Facebook
All your customers are on Facebook, why aren't you?
Facebook is an incredibly powerful way to reach and engage with your customers.
We can build your Facebook page and create new content for it, we also suggest doing some paid promotions on Facebook to increase exposure and can help with this.
YouTube
Video is a fabulous way to get your message out there. YouTube is owned by Google, so if your YouTube channel has some good content on a certain subject, Google will start to recognise you as an expert in your field and send you more traffic.
YouTube is a great way to sell your service or product, it's a free and popular platform and you can embed the videos directly on your website like I have done on this page.
Some of our Facebook posts
We shot and edited this history video for Durst Industries Facebook page;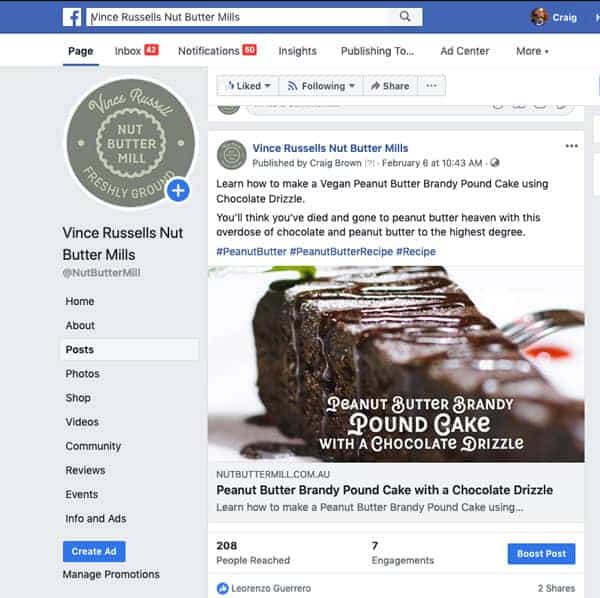 Some of our YouTube posts
We shot and edited this video.
This is on one of our hobby channels and brings us some traffic