Everything you need to build your own website:
full training, personalised support, software worth thousands.
No matter what type of website you want, we will guide you all the way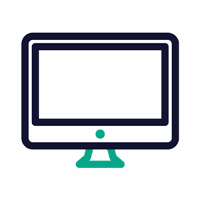 Within a day of joining Foxie Web Designer's Club, you'll have your own website up and running, with a design template library to choose your perfect design, and all you have to do is add your own photos and text.
We'll install all the software you need for a professional website, or online eCommerce store and train you how it works. We'll also fully support you and answer every question you have with personalised  training videos.
Is this club right for you?
Book your free 30 minute consultation to find out more
The most flexible and feature rich website building platform

WordPress powers between 20% to 33% of all websites on the internet, and there's many reasons why… 
Sure there are other website builders out there like SquareSpace, Shopify, Wix, Weebly, etc. But you'll find all these platforms fall short when you have a requirement which is out of the box, which many businesses need. Added to that, all those website builders have a fairly expensive monthly fee, and every time you need a new feature, the monthly fees increase, leaving you wishing you'd just paid somebody to build your website for you.
From as little as $99 per month (when paid annually), you'll get website software worth thousands of dollars per year plus unlimited training.
Quit anytime and keep the software as long as your website is hosted with us and you pay a $295 per year renewal!
Everything you need is included
Your own domain name such as .com or .com.au
Hosting
A WordPress website
A design library of templates to get you started with one click
Thousands of dollars worth of professional software to make almost any type of website
Access to our training library
Personalised support
Your lead mentor is Craig Brown with over 35 years experience in digital design, including being a graphic designer at Sony and an Art Director at Sensis / Telstra
Suitable for business owners that would like to build and manage their own website as well as graphic designers and web designers that would like to learn about WordPress and have access to software that would cost thousands of dollars if purchased separately.
Foxie Web Design Club,
watch this video to see how it works.
Join our Foxie Free Designers Club
Get a free copy of Introduction to Branding & Marketing
Learn how to create and manage a brand that is memorable, loved, and preferred.
This free eBook is your roadmap to marketing success, yours free when you join our club.
Get free tutorials on design and marketing, the latest news and access to webinars.
You don't get the website hosting or software or personal support
like in our premium club above.
Business Class Maintenance includes any software you choose from this always growing list
PROFESSIONAL WEBSITE THEME
You'll get a professional Theme that includes a large library of templates to get you started.
We recommend the Astra Pro theme — Agency Bundle (usually $523US per year), but we have several professional themes you can choose instead if you prefer, see below.
This includes some great professional plugins such as Ultimate Addons for Elementor, Convert Pro Plugin, and Schema Pro Plugin
PROFESSIONAL SECURITY PLUGINS
iThemes Security Pro (usually $80US per year) *
Backup Buddy (usually $80US per year) *
PROFESSIONAL CONTACT FORM PLUGINS
Formidable Forms (usually $299US per year)
Happy Forms (usually $69US per year)
Fluent Forms (Usually $59US per year)
PROFESSIONAL BOOKINGS PLUGINS
Brindle Bookings (Usually $50)
Order Delivery Date Pro for WooCommerce (Usually $99US per year)
Amelia Pro Booking & Appointment Plugin for WooCommerce (Usually $170 per year)
Jet Bookings (part of Crocoblock in design plugins below)
PROFESSIONAL ECOMMERCE PLUGINS
Booster (usually $60US per year)
Ninja Tables (usually $49US per year)
XooTix (usually $87US per year for all their plugins)
StudioCart (usually $149US per year)
Cart Lift Pro (usually $80US per year)
PROFESSIONAL COMPETITION  PLUGIN
RafflePress Growth (Usually $199US per year)
PROFESSIONAL DESIGN PLUGINS
Essential Addons for Elementor (usually $39.97US per year)
Powerpack Elements for Elementor (usually $69US per year)
The Plus Elementor Addons (usually $49US per year)
ElementsKit (Usually $39 US per year)
Crocoblock (All 18 plugins, Usually $130 US per year)
Brizy Pro (usually $49US per year)
Note: we prefer using Elementor, with the many different addons we have available for it, but it's your choice, freedom and flexibility is power!
CSS Hero (usually $29US per year)
Max Mega Menu (Usually $49US per year)
Qubely, GutenbergBlock & Page Builder  (Usually $39US per year)
PROFESSIONAL DYNAMIC DATA PLUGINS
Toolset Interactive (usually $149US per year)
Note: for advanced users only, easier to use Crocoblocks JetEngine which is also included.
If-So (usually $139US per year)
ACF Pro (usually $49US per year)
PROFESSIONAL MEMBERSHIP PLUGINS
Client Portal (usually $199US per year)
PROFESSIONAL LEARNING MANAGEMENT SYSTEMS PLUGINS
WP Coursewear (usually $149US per year)
Smart Quiz Builder (usually $99US per year)
SQB is the most feature-rich and user-friendly quiz platform
PROFESSIONAL UTILITY / MAINTENANCE PLUGINS
WP Import Pro (Usually $199US)
WP Scheduled Posts (Usually $49US per year)
Better Links Pro (Usually $99US per year)
WP 301 Redirects (Usually $79US per year)
WP Sheet Editor Pro (Full Suite, Usually $99US per year)
More utility software, you can choose from any software on this list as well — Click Here.
PROFESSIONAL NEWSLETTER PLUGINS
MailPoet, a newsletter plugin  (Up to 10,000 subscribers, Usually $1,005Euro per year)
LIMITED AVAILABILITY PREMIUM PLUGINS
Limited Time Special, limited to the next 40 customers
Wishlist Member, this is what we use to power our Membership Site (Usually $199US per year)
FluentCRM ($129US per year)
WooCommerce Table plugin ($129 per year)
Do you have any other themes other than Astra?
Yes, we can install any of these themes other than Astra, though the support we offer for these themes is more limited as we know Astra inside out, but in most cases we'll be able to provide personalised training for all these themes, as well as installing them for you. We have more legally licensed themes than this, but these are the main ones we use and recommend;
OceanWP (usually $59US per year)
Oxygen Builder Agency (usually $249US per year)
This is more of a Page Builder than a theme, but actually replaces your theme, this is for more advanced designers
Also comes with OxyPower Pack (usually $108US per year)
Page Builder Framework Premium (usually $58US per year)
*What happens if I cancel membership, do I still get to keep the software?
If you cancel your membership, your hosting will expire at the end of your membership period.
If you continue to host through us, from as little as $160 per year, and pay a software renewal fee of $295 per year, you will keep your software licenses.
Or you can join our Business Class Maintenance Plan and keep software licenses .
You'll also get charged annually for your Domain Name Regsitration which costs $25 per year for .com or .com.au domain names.
Have  a look at our Hosting Plans that start from $160 per year here.
What do I need to get started?
After joining, we'll contact you, starting with questions about your website and registering a Domain Name. We'll help you choose the perfect name and it's all included in the price.
After choosing a Domain Name, we'll set up your hosting, install a WordPress website with your logo (if supplied), with an easy click to add design template library that will create dozens of different website designs ready to publish, all you need to do is add your own text and photos.
Or if you have an existing website you want upgraded, we'll create a staging site, so your live website is untouched until you approve the new website to go live.
We'll guide you every step of the way, with easy to follow video guides, and personal training videos for created whenever you have a question.
Following these easy steps, it's possible to have a website up and running within a day, however most good websites, including ours, change daily or weekly to improve them.